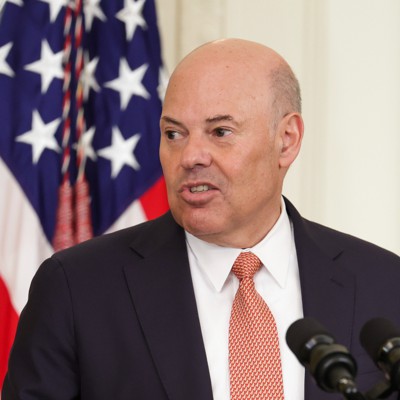 As pressure mounts against USPS reforms, DeJoy asks stakeholders to line up
The US Postal Service is facing strong resistance from a group of stakeholders over some of its reform plans, despite the agency chief asking them not to get in its way.
Postmaster General Louis DeJoy announced on Tuesday that the USPS had reduced its projected long-term losses from $160 billion to between $60 billion and $70 billion, largely due to financial assistance from Congress in the Postal Service Reform Act. He warned that in order for the agency to break even by 2030, it will need to implement the other elements of its plan. These include continuing to raise prices to keep pace with unusually high inflation, consolidating delivery processing to reduce transportation costs, and reducing labor through attrition.
"All stakeholders need to realize that every day lost in executing our strategy will consume cash and eventually accumulate into a cash shortfall that will require more aggressive actions from us or the federal government." , DeJoy said at a meeting of the Board of Governors.
The USPS reported net income of $59.7 billion in the third quarter of fiscal 2022, which ended June 30. Almost all of that profit comes from the reform bill lifting the Postal Service's requirement to pre-fund health benefits for retirees, however, and management said, while shelving that windfall and other factors beyond management's control, the agency lost $459 million during the three-month period. During the same period last year, the USPS lost just $41 million. Parcel revenue, typically a growth area of ​​the Postal Service, fell 1.1% from the pandemic-inspired bonanza in the third quarter of last year.
DeJoy said that due to the impact of inflation and the continued need to alleviate the agency's projected deficits, the USPS will increase its rates in January. Postage rate increases have always been modest and linked to inflation, but the Postmaster General has repeatedly used new powers to institute higher increases. Several industry groups have called on the Postal Regulatory Commission to revoke that authority, noting that the Postal Service's financial outlook has changed dramatically since President Biden signed a reform measure into law. The groups previously sought to block the new authority from taking effect, but lost the case in federal court.
"Stakeholder initiatives to delay the simplest of our operational changes to integrate our network, improve our service and reduce our costs are relics of our failed strategies of the past," DeJoy said. "These actions have led to the near financial ruin of the Postal Service and I ask all stakeholders – mailers, mailers, legislators and regulators – to support this leadership team and this Board of Governors in what I believe should be our collective efforts to move quickly with our plans to save the post office and ensure a vibrant organization that provides the excellent service our customers and our country deserve.
Shippers, however, seemed unwilling to give up their fight. Steve Kearney, executive director of the Alliance of Nonprofit Mailers, said he was not surprised by DeJoy's announcement of the upcoming price hike, noting that the Postmaster General recently told the industry that It would take another two years before he could expect rate increases to subside. Kearney and others warned that DeJoy would chase the mail out of the system, although the postmaster general said volumes would inevitably drop and he would rather rip the band-aid off quickly.
"It is concerning that USPS officials have no idea of ​​the long-term effect on mailers and mail volume," Kearney said. "Raising rates twice a year on monopoly-controlled mail services is completely unnecessary and will be very detrimental to the mailing community."
Mike Plunkett, president of the Association for Postal Commerce, another group representing large-scale mailers that has fought steep rate increases, also said DeJoy's comments came as no surprise and the industry planned a price increase. He also expressed appreciation for management's efforts to find other ways to cut costs so that the entire deficit reduction plan doesn't rest on the shoulders of customers.
DeJoy may also have been referring to resistance from employee groups, who reacted defiantly to his recent announcement that the USPS will seek to cut 50,000 positions through attrition in the coming years. American Postal Workers Union President Mark Dimondstein said this week he had spoken to DeJoy since his remarks and made it clear he would push back against any efforts to cut staff.
"If it is management's intention to weaken our union, attack our wages and conditions, or eliminate the unionized postal jobs that support the family, the PMG will get an uphill battle from the management. 'APWU," Dimondstein said. "We will oppose future job cuts which affect the lives of the postal workers we represent, good union jobs with living wages for future generations and which diminish the good service people deserve. Rest assured that such management measures will be respected [the] unbridled opposition from the APWU.
The Board of Governors stressed at its Wednesday meeting that the USPS is still in a hiring stance, though it is struggling to fill needs in positions like rural mail carriers. DeJoy said the USPS expects to see 200,000 employees leave voluntarily over the next two years, so the Postal Service will continue to hire aggressively even as it seeks to reduce its total number of employees.
The APWU and other groups have also pledged to fight DeJoy's plan to consolidate mail and package sorting in fewer facilities before going out for final delivery. Last week, the USPS identified 10 previously closed top planes to reopen for final processing, removing that function from many post offices in those areas. The announcement caused panic among employees fearing they would lose their jobs or be forced to relocate and employee groups said management had not been open about the impact of the changes on the workforce 'work. The APWU has suggested it could file a national dispute to block the reforms. The Postal Service pledged to meet all of its legal and contractual obligations and said the changes would improve working conditions and allow for more efficient delivery routes.