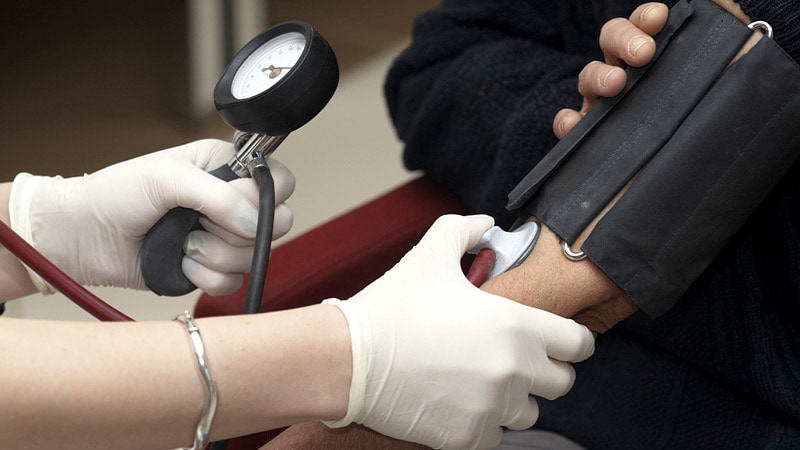 EULAR CVD Management Guidance focuses on gout, lupus and vasculitis
New guidelines from the European Alliance of Rheumatology Associations (EULAR) provide both general and detailed guidance for cardiovascular risk management in various rheumatic and musculoskeletal (RMD) diseases, many of which can lead to an increased risk of cardiovascular disease (CVD).
"The committee believes that these recommendations will enable healthcare providers and patients to mutually engage in a long-term care journey tailored to patients' needs and expectations to improve cardiovascular health in RMDs," writes George C. Drosos, National and Kapodistrian University of Athens, Athens, Greece, and colleagues. The recommendations were published this month in Annals of rheumatic diseases.
EULAR convened a task force to generate best practices for preventing cardiovascular disease in patients with gout, vasculitissystemic sclerosis (SSc), myositis, mixed connective tissue disease (MCTD), Sjögren's syndrome (SS), systemic lupus erythematosus (ELS) and antiphospholipid syndrome (APS).
Cardiovascular risk management for patients rheumatoid arthritisankylosing spondylitis and psoriatic arthritis were covered with previous EULAR recommendations.
The working group included 20 members from 11 European countries, including 12 rheumatologists, 2 cardiologists, 1 specialist in metabolic medicine, 1 healthcare professional, 2 patient representatives and 2 EMEUNETs (Emerging EULAR Network) members. One group of working group members performed a systematic literature review of 105 articles on gout, vasculitis, SSc, myositis, MCTD, and SS, and another group assessed 75 articles on SLE and the SAPL. Together, they decided on four main principles:
Clinicians should be aware of the increased cardiovascular risk in patients with MMR, with reduction in disease likely decreasing risk.

Rheumatologists, in collaboration with other health care providers, are responsible for assessing and managing the cardiovascular risk of their patients.

Cardiovascular risk screening should be performed regularly in all patients with MMR, with an emphasis on factors such as smoking and blood pressure management.

Patient education and counseling about cardiovascular risk, including significant lifestyle modifications, is essential for patients with RMD.
Specific recommendations for the gout, vasculitis, SSc, myositis, MCTD, and SS group include deployment of existing cardiovascular predictive tools as used in the general population, with the European Vasculitis Society model suggesting supplementing the score Framingham risk for patients with neutrophil cytoplasmic antibody-associated anti-vasculitis. They also recommended avoiding diuretics in patients with gout and beta-blockers in patients with SSc, as well as monitoring the same blood pressure and lipid management strategies used in the general population.
Recommendations from the SLE and APS group include a thorough assessment of traditional cardiovascular risk factors in all patients, following typical blood pressure management strategies in patients with APS, and setting a target blood pressure below 130/80 mm Hg in patients with SLE. They also recommended administering the lowest possible dose of glucocorticoids in patients with SLE, along with treatment with hydroxychloroquine – unless contraindicated – and even common preventative strategies like low dose. aspirin if it suits their cardiovascular risk profile.
Regarding next steps, the task force noted several areas where additional attention is needed, such as identifying subgroups of patients at increased cardiovascular risk. This could include patients with longer disease duration or more flares, older patients, and those with certain disease characteristics like antiphospholipid positivity in SLE.
Can EULAR recommendations be implemented in rheumatology practices in the United States?
"We have been hearing for years that patients with rheumatic diseases have an increased risk of cardiovascular disease," Ali A. Duarte Garcia, MDa rheumatologist at the Mayo Clinic in Rochester, Minnesota, said Medscape Medical News. "It's been steadily released for over a decade now. But no further indication of it has been released. I think there was a void there."
"Certainly the risk of cardiovascular disease in rheumatoid and psoriatic arthritis has been a focus for the past decade." Christie M. Bartels, MD, chief of the division of rheumatology at the University of Wisconsin, Madison, said when asked to comment on the recommendations. "But in some of these other conditions, that hasn't been the case."
When asked if rheumatologists would be ready and willing to implement these recommendations, Duarte Garcia acknowledged that it might be difficult for some.
"It's a different workflow," he said. "You've been trained traditionally to assess inflammation, to keep disease under control, which they recommend, by the way. If you have disease under control, patients do better. But I think screening lipids, for example, and cholesterol screening, smoking cessation, these well-established programs are more difficult to implement in a rheumatology clinic. It is doable, but it is something that needs to be implemented. work within current workflows and could take a few years to settle.
Bartels, however, noted that his group has done extensive work over the past 5 years incorporating some interventions into practice, including referring patients with high blood pressure to primary care.
"It's a long-lasting intervention in our clinic that our medical assistants and nurses basically do as a routine operation," she said. "Our primary care providers are grateful to get these patients back. Our patients are grateful because otherwise when they come to the rheumatologist, have their blood pressure checked and don't get feedback, they just assume they're fine. So we're giving them a false signal.
"We have a similar intervention with smoking," she added. "Often our patients don't even know that they are at increased risk for cardiovascular disease or that smoking can worsen their rheumatic disease and cardiovascular outcomes. No one has had this conversation with them. They are so excited to participate in these talks.
"Our smoking intervention takes 90 seconds at the point of care. Our blood pressure intervention at the point of care, we timed it, takes 3 minutes. There are ways to integrate it into care."
In this sense, Duarte Garcia said that the recommendations – although published by EULAR – are largely intuitive and should be very adaptable to the American context of health care. He also recognized this moment as an opportunity for rheumatologists to consider patient outcomes beyond what they usually encounter firsthand.
"I don't think we have a lot of rheumatologists with patients who get a stroke or a heart attack because if it happens it's in a hospital setting or they go to see a cardiologist," he said. You can see it once it happens if they survive and come to you – or maybe if you're in a more integrated practice – but I don't think it's as apparent in our clinics because it's It is primarily an outpatient practice and often involves emergencies or complications in a hospital setting.
"The main thing," he added, "is practical guidelines. It's a step in the right direction, but there's still work to be done. And hopefully some of the recommendations, like measuring high blood pressure and addressing it equally in the general population, is something we can start to implement."
Duarte Garcia said he received a grant from the Rheumatology Research Foundation and the Centers for Disease Control and Prevention. Bartels said his group's smoking cessation work is funded by Pfizer's Independent Grants for Learning and Change.
Ann Rheum Dis. Published online February 5, 2022. Full Text
For more information, follow Medscape on Facebook, Twitter, instagram, Youtubeand LinkedIn