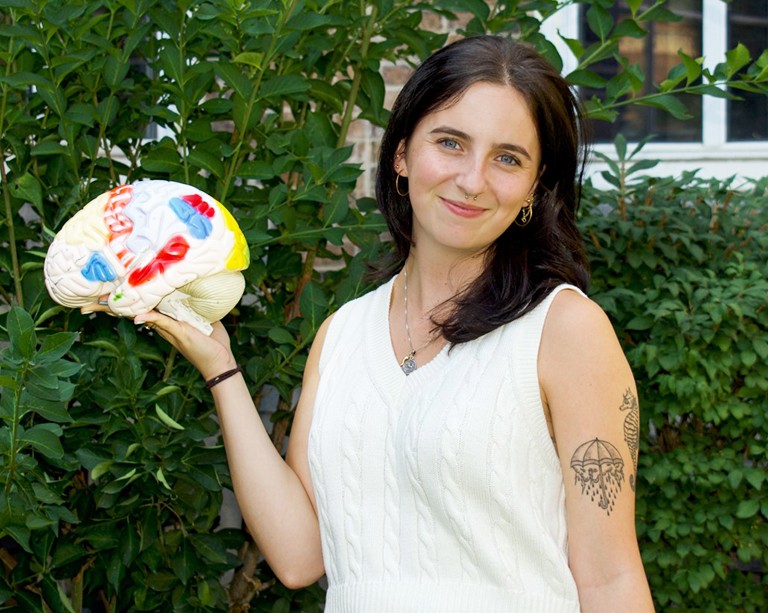 Meet some of Concordia's rising stars at this year's Undergraduate Research Showcase
Concordia undergraduates tackle pressing societal challenges, from disease prevention to space exploration to solving the housing crisis. These are just a few of the themes among approximately 150 summer projects supported by the Concordia Undergraduate Research Grants Program and the NSERC Undergraduate Research Grants Program this year.
On November 11, the university community will have the opportunity to meet some of Concordia's rising research stars and learn more about the impact of their work at the annual Undergraduate Research Showcase. It takes place in the atrium of the Integrated Engineering, Visual Arts and Computing Complex (EV building) from 1 p.m. to 2:30 p.m.
Here's a taste of some of the groundbreaking research that will be on display.
Develop a technology to sail on the moon
Mechanical engineering student Alexander Demishkevich's passion for space exploration has resulted in a tremendous opportunity to pursue research in a field related to Canada's first lunar mission.
As part of his core team and in conjunction with MDA Space, Alexander has been working on ways to increase a lunar rover's wheel traction to help it navigate the moon's notoriously rugged terrain.
This summer he tested how the lugs (located on the outside of the rover's wheel) could maximize cornering and climbing by performing tests with a rover platform. These tests approximated lunar conditions for soil and gravity in the research laboratory using mathematical equations and scaling laws.
This contributes to its growing research and study of space robotics, which will play an important role in the growth of space exploration in the future.
A new test to detect early dementia

By 2030, it is estimated that nearly one million Canadians will be living with dementia, according to the Alzheimer Society of Canada. Katrina Sollazzo, a psychology student, studies how dementia risk states can be detected earlier to prevent them from getting worse.
Specifically, she explores what is called subjective cognitive decline, in which a person feels their memory is worse than that of their peers, causing them to worry.
Working with the Phillips Lab: Cognition, Aging, and Psychophysiology, Sollazzo used data from a study by the Canadian Consortium on Neurodegeneration in Aging, examining groups of individuals who were unaffected by memory loss as well than those who reported having subjective cognitive decline.
Participants were asked to repeat a list of 15 words to compare short-term and long-term memory. The findings generated a new, objective way to assess memory performance in those concerned about their cognitive health, an important step in early detection of the risk of further cognitive decline.