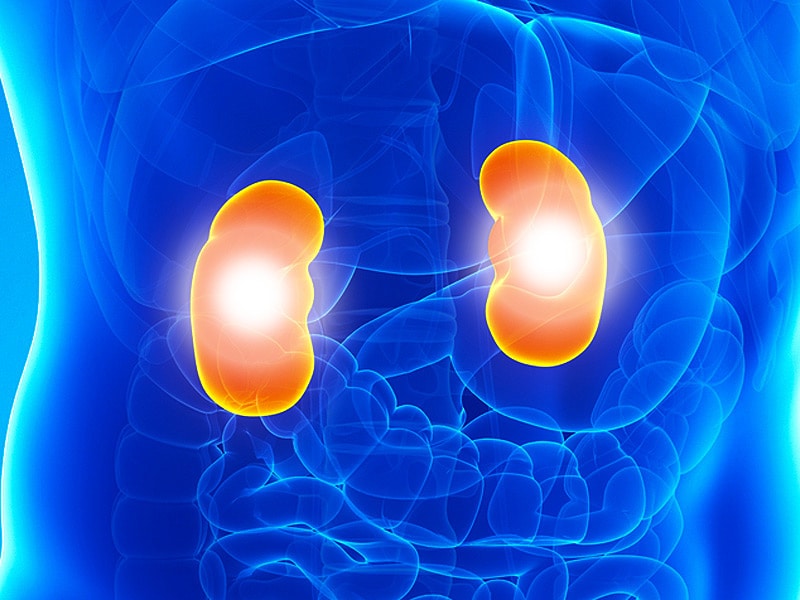 Multimorbidity involving CRF dramatically increases hospitalization events
[ad_1]
According to a study published today in BMC Medicine , the presence of multimorbidity is associated with increased rates of emergency hospitalization, which increase even more when chronic renal failure (CRF) is one of the multimorbid conditions.
CKD is a worldwide public health problem and is often accompanied by other long-term conditions (LTC), which may have resulted in CKD, may have developed as a result of CKD or may be unrelated to IRC.
The researchers analyzed in parallel data from two cohorts, the UK Biobank and the Secure Anonymized Information Linkage (SAIL) Databank of Wales; 469,339 participants from UK Biobank and 1,620,490 from SAIL Databank were included in the analysis.
Compared to participants who had not had LTC, those with 4 or more LTC (excluding CRF) had significantly higher emergency hospitalization rates (rate ratio [RR] for UK Biobank, 4.95; 95% CI 4.82 to 5.08) and RR for SAIL, 3.77; 95% CI 3.71 to 3.82). Hospitalization rates increased further when CRF was one of the LTCs (RR for UK Biobank; 7.83; 95% CI 7.42 to 8.25 and RR for SAIL, 9.92; CI at 95% from 9.75 to 10.09).
Risk factors for emergency hospitalization in patients with CRF included advanced stages of CRF, age over 60 years, multiple cardiometabolic LTCs, simultaneous physical and mental LTC, and LTC involving three or more body systems. more.
One of the study's authors, Professor Patrick Mark, University of Glasgow, said: "For a long time, nephrologists suspected that people with kidney failure were at a higher risk of hospitalization, and now our research confirms it. The clinical team caring for these people should examine them regularly, make sure they are taking the right medications, and catch illnesses early, hopefully before hospitalization is necessary. "
This research was funded by grants from the Medical Research Council and the Swedish Research Council.
Sullivan MK, Jani BD, McConnachie A, Hanlon P, McLoone P, Nicholl BI, Carrero JJ, Nitsch D, McAllister D, Mair FS, Mark PB. Hospitalization Events in People with Chronic Kidney Disease as a Component of Multimorbidity: Parallel Cohort Studies in Research and Routine Care Settings. BMC Med. November 19, 2021. doi: 10.1186 / s12916-021-02147-6. PMID: 34794437.
[ad_2]