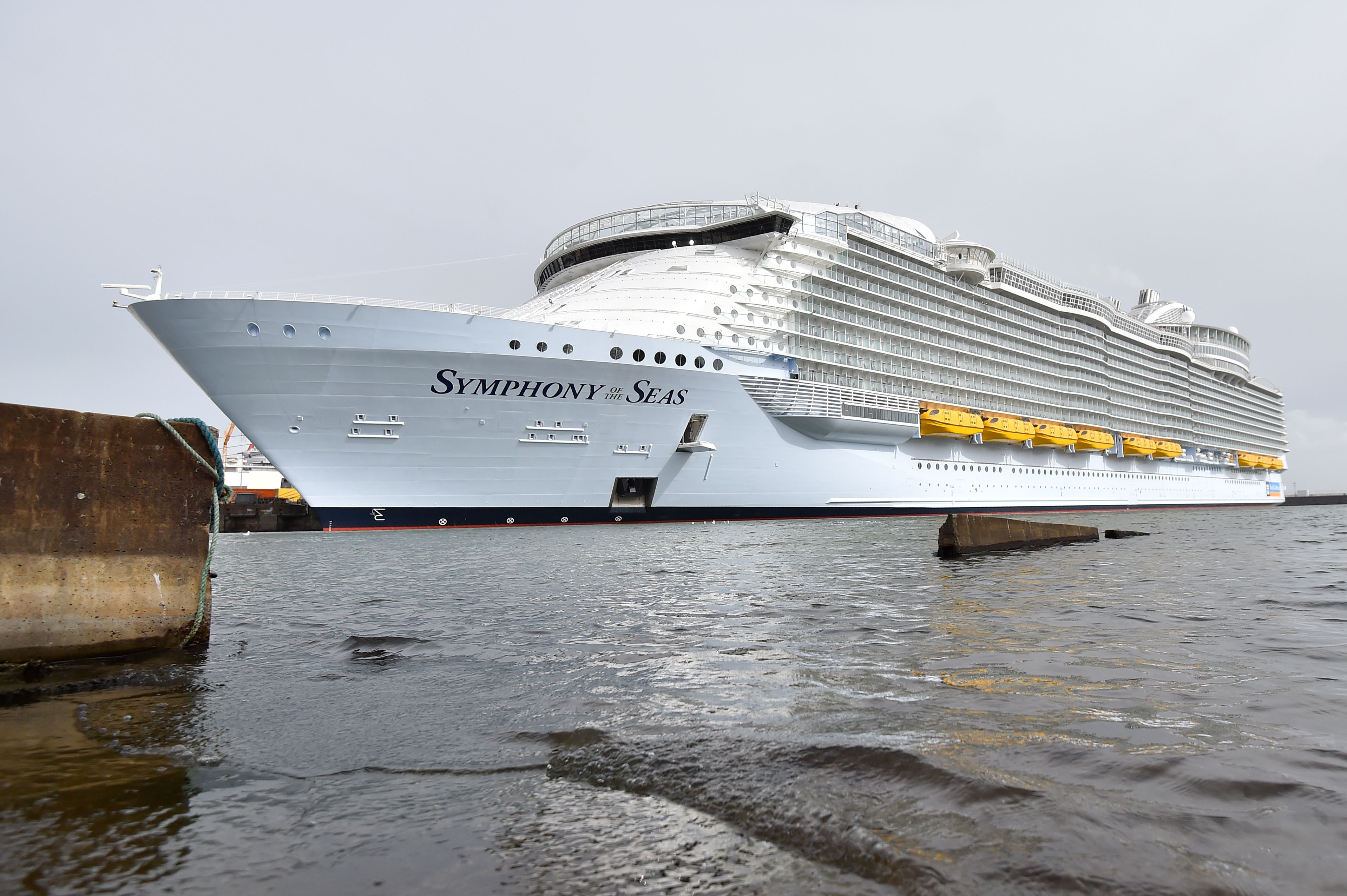 Nearly 50 Royal Caribbean passengers tested positive for COVID in cruise industry setback
[ad_1]
Nearly 50 cruise passengers and crew have tested positive for COVID-19, a setback for an industry forced to shut down for more than a year due to the pandemic.
A total of 48 people aboard Royal Caribbean's Symphony of the Seas have tested positive for the virus, a spokesperson for the cruise line wrote in a statement to News week on Sunday. The ship sailed from Miami on December 11 and returned on Saturday.
All crew members have been vaccinated and tested for the virus every week, while 95% of the 6,091 passengers have been fully vaccinated, the statement said. Ninety-eight percent of those infected with the virus have been vaccinated.
"Each person quickly entered quarantine," the statement said. "Everyone who tested positive was asymptomatic or had mild symptoms, and we are constantly monitoring their health."
All passengers over 12 are required to show proof of their vaccination, along with their last dose of vaccine at least 14 days before departure, according to the cruise line. Children aged five to 11 "can show full proof of vaccination and follow protocols for vaccinated guests."
A reminder is not currently required, although the cruise line recommends passengers receive it before departure, according to its website.
The cruise industry has been hit particularly hard by the virus, as many cruise ships experienced outbreaks in the first weeks of the pandemic. In March 2020, the Centers for Disease Control and Prevention issued a banning navigation order that lasted until June 2021.
From June 26 to October 21, cruise lines reported 1,359 cases of COVID-19 on their ships, according to a CDC report. There have been several outbreaks, most notably on a cruise to Norway, where 17 people tested positive for the virus earlier in December.
The outbreak comes as coronavirus cases increase in the United States and the rapidly spreading Omicron variant leaves the future of the pandemic uncertain.
The United States recorded a seven-day average of 125,775 new cases per day on Saturday, up from 88,229 a month earlier, according to CDC data.
Health experts believe cases will only increase in the coming weeks as the Omicron variant takes hold in the United States. Scientists in South Africa, where the variant was discovered, found that Omicron appears to spread more than twice as fast as the Delta variant, which was previously the most infectious variant.
Francis Collins, director of the National Institutes of Health, warned in an interview with National Public Radio on Sunday that the United States could see up to 1 million new cases per day as a result of the variant.
"Even though the risk of severity is a bit lower, we could have a million cases a day if we aren't really careful with all of these mitigation strategies," Collins warned.
[ad_2]