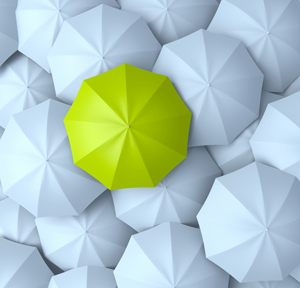 New training program begins as ESG hits rough waters
More and more accredited training is available online, reflecting the growing demand from investors for more consistent ESG analysis of companies.
Candriam, a subsidiary of New York Life, launched a new training program to strengthen ESG analysis of companies.
It comes as ESG sails through rougher waters as German and US regulators begin to probe DWS for potential sell-outs, and as investors and regulators grapple with the messy reporting landscape of ESG.
DWS is not alone. All asset houses will be on high alert as appetite for sustainable investments soars and climate risk tops the political agenda. In the absence of industry standards governing the disclosure of ESG information by companies, the quality of analysis and what constitutes "ESG integration" has become a real minefield.
The Financial Conduct Authority published a lengthy advisory in July on improving ESG quality and clarity for the benefit of all.
"It is essential that funds marketed for sustainability and ESG clearly describe their investment strategies and that any statements about their objectives are reasonable and substantiated," the FCA warned. "We have seen many applications for authorization of investment funds with an ESG or A number of them were poorly drafted and fell below our expectations," he added.
The German regulator is under a new president and is warning companies against greenwashing. Its new head is Mark Branson, of British and Swiss nationality, who headed the Swiss markets authority Finma for seven years.
Much of the in-depth review of ESG funds is driven by the climate and the pressure comes from multiple stakeholders. ClientEarth's environmental attorneys are among a host of groups consulting with the SEC this summer on how to strengthen U.S. economic stability and financial systems to withstand heightened climate risk.
ClientEarth's U.S. legal team wants the regulator to create a federal office for environmental and social governance and invest resources in the whistleblower's office to fund a dedicated ESG whistleblower center and whistleblower hotline.
The House of Representatives passed its own legislation in June introducing ESG disclosure rules that are expected to face Republican opposition in the Senate.
The challenge is to quantify the path to net zero and what are the best existing companies and solutions that stack up. Impatience is growing because ESG investments are seen as a problem rather than a solution.
"Financial products can be a source of change, but not if you don't focus on the right companies and the right, relevant solutions," said Gabriela Herculano, CEO of iClima. The start-up is part of a wave of data analysts who are motivated to put decarbonization on a clearer and more aggressive path.
Herculano, whose background is in private equity renewables, says the problem continues to be about tangible metrics: "We have talked to suppliers and there is no consensus on how to assess companies. based on E, S, and G measures, and no consensus on how to put all the numbers together. Funds are put in place and billions are raised to represent companies that have very high ESG scores. But what is the common denominator? What is the point ? What is the impact ?
Herculano believes that the impact will remain limited while decarbonization is a cost item for companies. "Companies are looking for the fruit at their fingertips to reduce their Scope 2 emissions and do just enough to stay in the Paris Agreement and be lumped into these 'less harm' groups of ETF companies," while the focus should be on avoidance of emissions, she said.
A thirst for ESG education and understanding arguably replaces the marketing rhetoric that has dominated the industry for the past two years.
Candriam's new training model is the 4th 11-module ESG course at the academy, which serves around 8,000 members in 40 countries. The module aims to guide investors through five steps to understand a company's ESG risk profile. The steps include examining a company's income and expenses to understand its core business and future direction; examine how these activities align with sustainability goals; consider whether the operational conduct of the company presents possibilities for future controversies; pursue the continuous analysis of the company as the best warning system; and be able to meaningfully compare ESG data across different business functions, including business engagement.
"While financial information has been subject to disclosure in a number of markets for some time, the scope of information available to investors for ESG analysis can vary significantly from company to company. We therefore felt it was important to draw on our own responsible investing experience to guide investors on the key steps required in their own ESG analysis as part of investment decision making, "said David Czupryna , head of ESG development at Candriam.