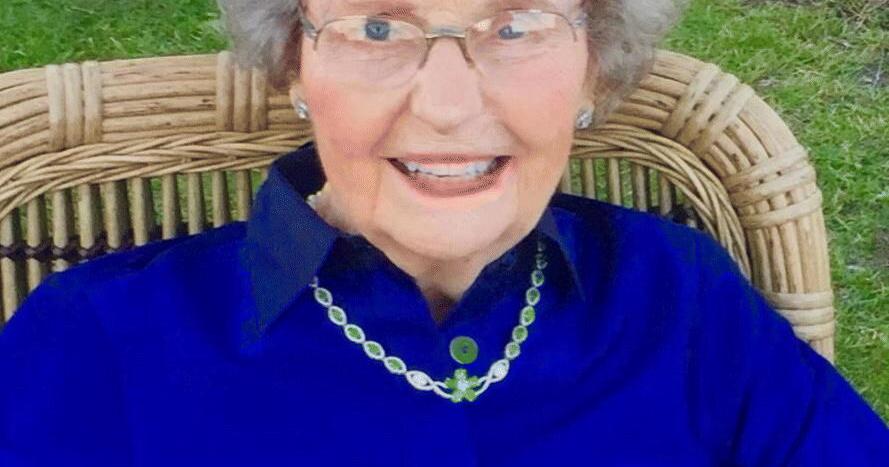 Obituary July 6, 2022 | Georgetown weather
Commander Peter Nann
Commander Nann was born on July 22, 1942 in Brooklyn, NY. He was the son of the late Henry E. Nann Jr. and the late Mildred F. Nann. He is survived by his daughters Laura C. Overzet of Petaluma, CA and Michele D. Krupkowski of North Andover, MA as well as his two (2) grandchildren and two (2) great-grandchildren.
Pete graduated in 1960 from Fort Hamilton High School in Brooklyn NY. In 1959, he enlisted in the US Naval Submarine Service. After basic training, he went to
Mate "A" Electrician School in Chicago, IL, followed by Submarine School in Groton, CT.
He qualified for basic nuclear propulsion training in Bainbridge, MD.
In 1963, he participated in the "Naval Enlisted Scientific Education Program"
which included a 4-year college scholarship followed by a commission in the United States Navy.
He attended the University of Oklahoma and graduated in 1968 with a bachelor's degree
Degree in Physics. After graduating, he was commissioned as an ensign in the US Navy
and was selected to participate as an officer in the naval nuclear propulsion program.
He was assigned his first tour of duty on the USS Thomas A. Edison. He was then
transferred to USS Sam Houston. In 1972, he was transferred to the USS Cavalla, Groton
Connecticut where he served as a weapons commissioning officer. While aboard the
Cavalla, he qualified as chief engineer of the Naval Nuclear Propulsion Plant.
In 1975, he was transferred to the USS SKIPJACK where he held the position of chief engineer. In
1978, he was transferred to the staff of Submarine Group Six, Charleston, SC and
served as Director General of Naval Underwater Weapons Certification and
Training team. In 1980 he was transferred to the USS Narwhal and held the position of Director
Officer. While at this command he was certified for "Submarine Command at Sea"
and was promoted to major. In October 1982, Commander Nann retired after 23
+ years of naval service.
After retiring in 1982, he moved to Newport, RI, and was employed at
Aquidneck Data Corporation and supported the Naval Undersea Warfare Center and
led contractor support for submarine-launched tactical missiles. In 1986,
Commander Nann married Evelyn C. Fernandes. Commander Nann has changed employers
in 1992 and was employed by Aquidneck Management Corporation. In 2004,
Commander Nann has opened a local Newport RI office for Epsilon Systems Solutions.
In 2010 Commander Nann and his wife finally retired and moved to Georgetown SC.
He and his wife are members of Prince George Winyah Episcopal Church. He worked as a member of the church's "Hammerhead" band. In 2018, he and his wife organized
and led a group of fourteen (14) pilgrims (parishioners) on an 11-day tour of Israel.
Memorial services will be held July 21, 2022 at 10 a.m. at Prince George Winyah Church. The officer will be the Reverend Gary Beson.
Please sign a guestbook at: www.mayerfuneralhome.com.
The Georgetown Chapel at Mayer-Ethridge Funeral Home is helping the family.
Ellene Harrel
Ellene McGehee Harrell passed away peacefully on June 27 surrounded by her family after a short illness. Ellene was born in Columbus, Georgia on August 14, 1936, to Joseph Olin McGehee and Calista Ellene McGehee. She attended Columbus High School, Colorado College, and the University of Georgia. Ellene was the wife of the late Dr. Warren Lamar Harrell, Jr. with whom she enjoyed a long and loving marriage. Ellene was an educator for several years before having four children (Tracy, Lamar, Kelly and Wesley). Upon becoming a grandmother, Ellene became appropriately and affectionately known as "Queenie" to her family. She and Lamar raised their children primarily in Shelby, NC and later resided in Debordieu Colony, SC, Wellington, FL, and Sanibel Island, FL. Ellene enjoyed tennis, horseback riding, golf, sailing, gardening, entertaining, researching recipes, and especially playing bridge with her friends. She loved the sun on her face, a beach chair, her white sunglasses and her toes in the sand. She was tall, opinionated, incredibly generous and will be sorely missed.
Ellene is predeceased by her husband, Dr. Warren Lamar Harrell Jr., and daughter Wesley Harrell Fay (Jimmy) of Sanibel, FL. She is survived by three children, Tracy Harrell Hallett (HK) of Charlotte NC; Warren Lamar "Mister" Harrell III of Indian Harbor Beach, FL; Kelly Harrell Bell (Edwin) of Albany, Georgia; eleven grandchildren, HK Hallett III (Madeline), Wilson Hallett (Julia), Campbell Hallett, Ella Harrell, Logan Harrell, Win Bell, Nathan Bell, Olivia Bell, Elise Fay, Laney Fay, Hannah Fay.
His life will be celebrated with a private family reunion.
Elizabeth Hudson
Elizabeth Anne Muller Hudson of Georgetown, SC, 92, died Wednesday, June 22, 2022 at the home of her son William in Annandale, VA. Interment will take place at a later date at Arlington National Cemetery. Please see full life story at https://www.cunninghamfuneralhome.net/obituary/elizabeth-anne-muller-hudson/