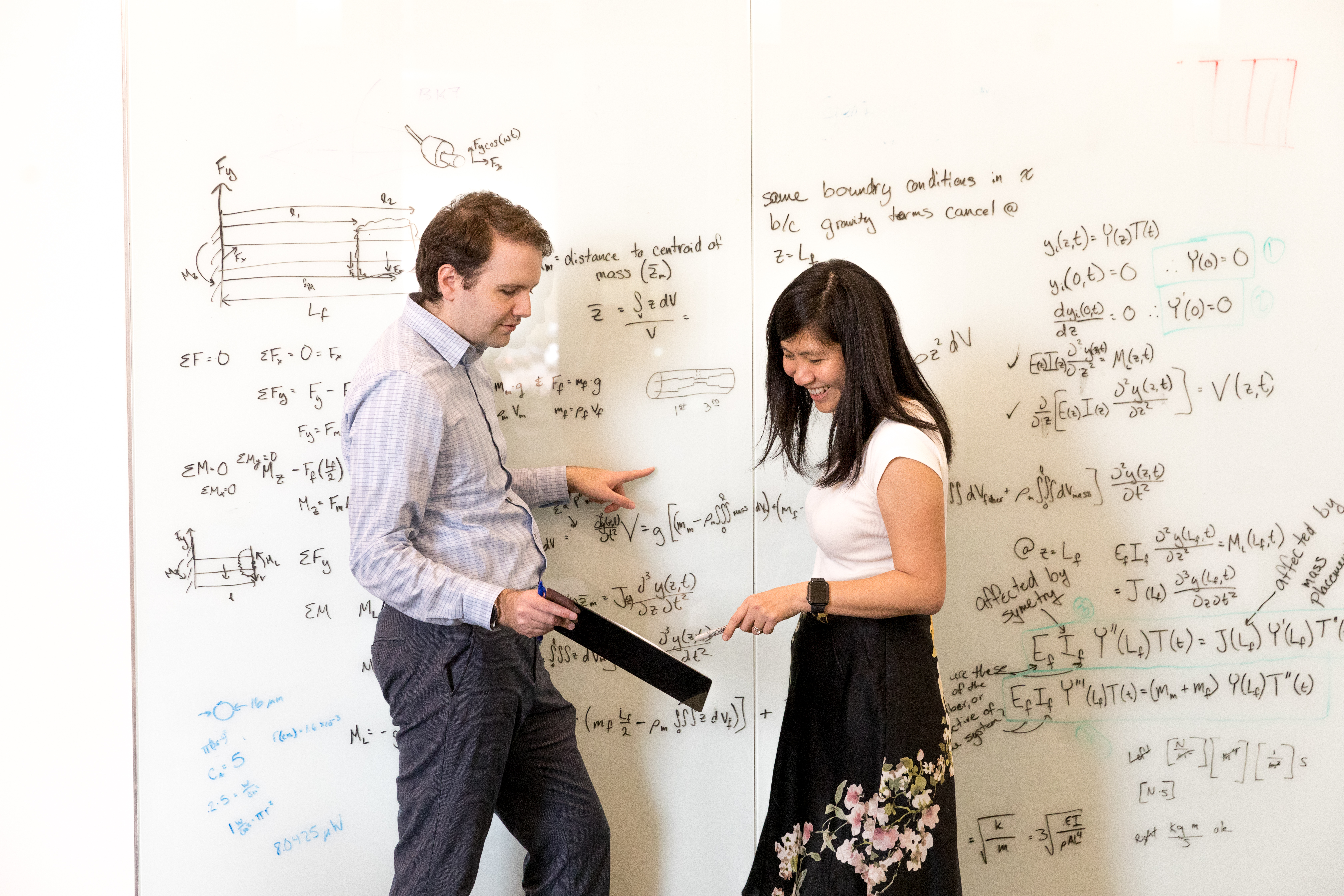 Office of Research, Innovation and Impact
The Office of Research, Innovation and Impact expands science knowledge through contemporary research and powerful collaborations.
The Office of Research, Innovation, and Impact is responsible for advancing on-campus research that fuels discoveries about how the digital, physical, and biological worlds come together to improve everyday experiences. RII supports the university's museum collections such as the Arizona State Museum and is home to numerous institutes and centers including the BIO5 Institute, Data Science Institute, and STEM Learning Center. Our programs give students and faculty the opportunity to dive headfirst into research on important contemporary issues such as space exploration, global climate and environmental change, and cybersecurity.
Our goal is to encourage researchers, students and staff to be innovative, self-directed learners who use their resources to make great discoveries. Through philanthropic donations, we can provide our teachers with the support and equipment they need to make innovative discoveries and we can prepare our students for hands-on experiences that will enhance their education. Your investments will help us create more research opportunities that impact the UArizona community and beyond.
"Philanthropists look at every aspect of a university and say, 'Here's how I can help.' Former philanthropists, for example, have experienced what it means to be a student at a research university like UArizona and to be surrounded and taught by visionary and innovative faculty.Because of their educational experience with us, these philanthropists have a holistic view of the value we deliver, whether it's providing unique opportunities for students or strengthening Arizona's economy."
– Betsy Cantwell, Senior Vice President for Research and Innovation
The University of Arizona is home to more than 100 world-class research centers and institutes that serve as collaborative centers. Arizona is also home to world-class art and museums. Research, Innovation and Impact oversees a number of shared core research facilities. This extensive offering gives faculty, scientists, and students access not only to the latest instruments, but also to experienced personnel with expertise in designing and conducting experiments, data analysis, and more.
Learn more
Some of our top priorities
Indigenous Resilience Center (IRC)
Help provide support to Indigenous students, staff and faculty working with Indigenous Nations to build their resilience to climate impacts.
Make a present
Arizona FORGE Fund
Support Arizona FORGE (Finding Opportunities and Resources to Grow Entrepreneurs) and play a leadership role in addressing the environmental, social and economic needs of the region.
Make a present
Carson Scholars Program
Be part of a community of individuals and businesses whose financial support is essential to the continued excellence of UArizona's environmental programs, research, and scholarship. Contributions to the Rachel Carson Circle support the Carson Scholars and the Carson Scholars Program.
Make a present
Diana Liverman Fellowship Program
Support this extension of the Carson Scholars Program for Graduate Students, founded by Diana Liverman in 2011, to help prepare UArizona undergraduates as leaders and problem solvers of tomorrow.
Make a present
Technology Launch in Arizona (TLA)
Help breakthroughs on campus spread around the world where they can have an impact.
Make a present
Learn more about the Office of Research, Innovation and Impact