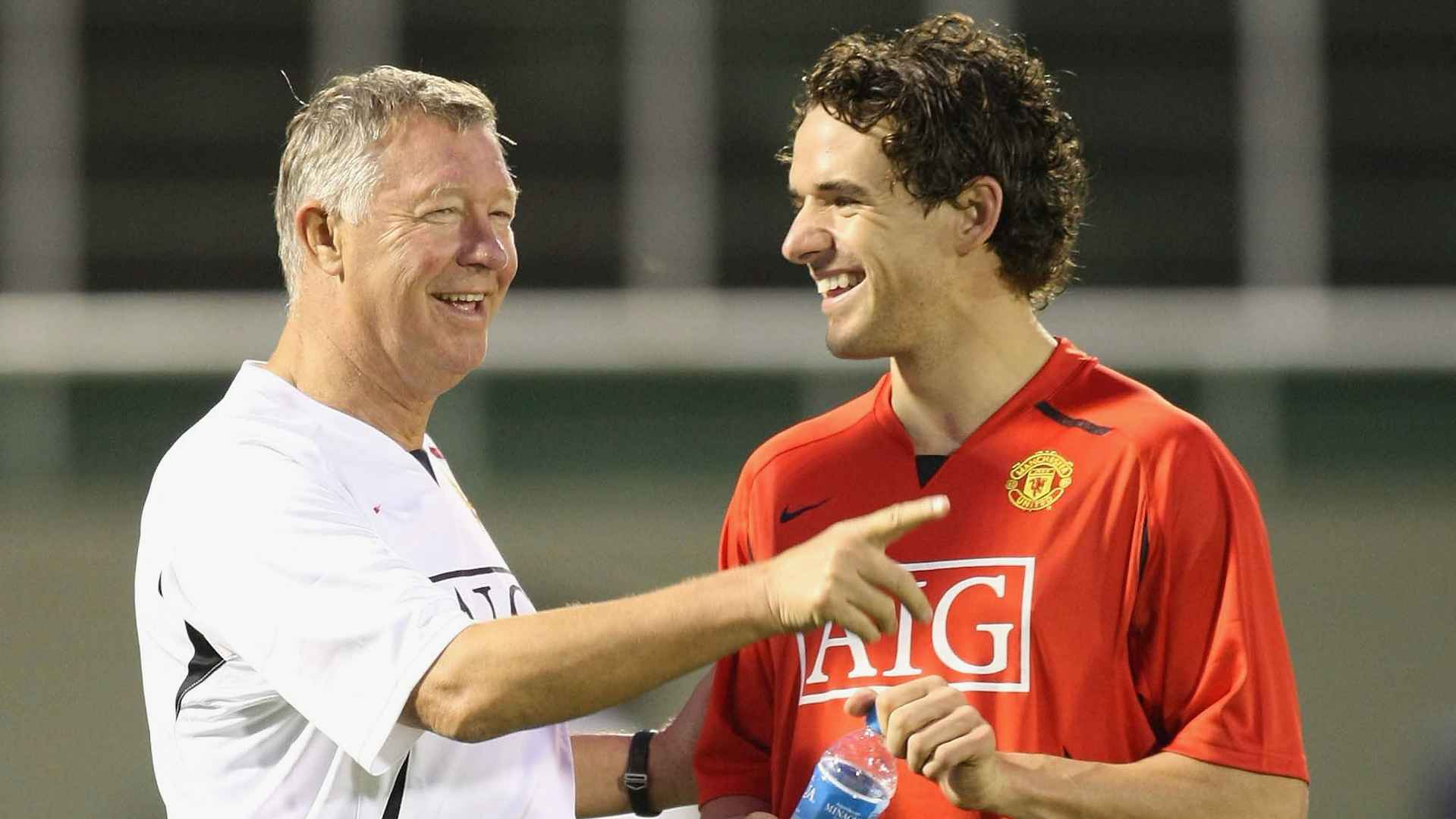 Owen Hargreaves recalls Sir Alex Ferguson's management style at Man Utd
"I remember my first game, we played City away and we were losing 1-0 at half-time. We were leaving, I was in midfield and Rio were behind me. And half-time is over so you're a little tired or whatever, and Rio [Ferdinand] was running behind me and he said, 'Owen, hurry up, the gaffer is going to go crazy.' I said 'yeah but it's half time, I'm fed up I'll go back when [I get there].' He said, 'Owen, hurry up.' Rio expected the gaffer to get upset, and we walked into it and he said just the opposite. He said 'you played well. I don't know how we lose. Keep playing like you play, [and] you will win the game.
"We didn't win the game, but I never forgot that, because Rio is a hell of a character, right? Just the fact that he did that [jogged in] know what might [happen], it showed just how much control Sir Alex had in the dressing room. I think it was so important because we just didn't want to let the boss down. We all played with that intensity, and he demanded it. I think pretty much the reason he signed someone was because he knew they would give it to him.
"One of the things he said to me, I'll never forget, was 'Owen, we signed you to help us win the Champions League. You can be a part of that.' was one of the main reasons I wanted to come. [I wanted] to be part of this team, to play in this stadium, with these fans. This group of players we had was just out of this world. You just wanted to be a piece of the puzzle.
The Owen Hargreaves episode of the UTD Podcast will be available on ManUtd.com and in the United app from Monday. YesYou can find all previous episodes here.