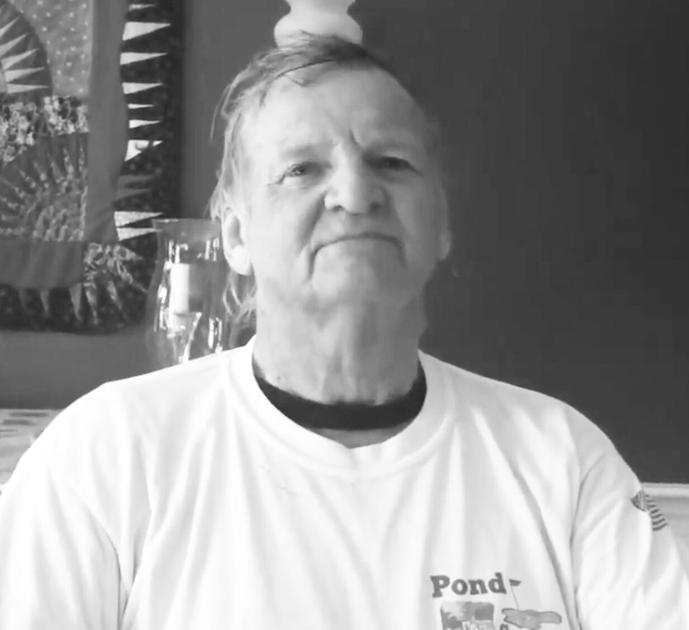 Richard "Dick" Raymond Van Wie | Obituary
[ad_1]
Richard "Dick" Raymond Van Wie, eldest son of the late Raymond and Julia "Agnes" Walsh Van Wie of Oswego, NY, passed away peacefully on October 26, 2021, two days before his 87th birthday.
A longtime resident of Bellingham, MA, Richard was the loving and cherished husband of his wife of almost 60 years, Marion (Angelo).
Richard is also survived by his children, Michelle Ranucci and her husband Thomas of Canostota, NY, Grace Franco of Hanson, MA, Rick Van Wie and his wife Stacey of Denver, CO, Tom Van Wie of West Hollywood, CA, Michael Van Wie and his wife Peggy from Fulton, NY, and Mark Van Wie from Memphis, NY.
He was predeceased by his son, James Van Wie, in September. Richard is also survived by his sister, Monica Waters of Largo, FL, his brother Raymond Van Wie and his wife Camille of Utica, NY, and his brother Thompson Van Wie and his wife Patricia of Oswego, NY.
Richard was predeceased by his brother Robert Van Wie and his sister Adelaide Reitz. Richard leaves behind his grandchildren Jesse, Skye and Holly Jem Van Wie, Satin Soule, Michael Van Wie, Jr., Autumn Van Wie Gottlieb, Felix Van Wie Gottlieb, Brittney Case and Nate Van Wie. Richard was predeceased by grandson Mark Myers. Richard also leaves behind several nieces and nephews, great-grandchildren and cousins.
Following in his father's footsteps, Richard was a talented carpenter and worked in the construction industry. He started in Oswego, NY, working alongside his father Raymond and serving as the vice-president of the local chapter of the Carpenters Union founded by his grandfather, Charles. Richard then spent most of his career as a construction superintendent in Boston and managed workers and materials in the construction of many well-known buildings in Boston, including One Beacon Street, Exchange Place, and TD Garden. He has also worked on other well-known buildings in New England including One Citizens Plaza and 15 Park Row West (f / k / a The American Express building) in Providence, RI.
Since his childhood, Richard loved sailing. He learned to sail as a young boy living on Lake Ontario and eventually became a Navy Reservist and served with the Seabees. Richard has owned sailboats at various times in his life and has taken sailing trips to the Caribbean and the East Coast.
In the 1980s, Richard started running as a hobby. This adventure took him to run in Massachusetts, Rhode Island, New York and Colorado, and he joined a local running club, the Swamp Rats. Richard eventually became a marathon runner, completing marathons in Boston, New York, London, Ireland and other places. Richard continued to run until his seventh decade of life.
But Richard's greatest passion was painting and art. He spent his life specializing in oil paintings and loved to paint seascapes. He also worked in watercolor and became a member of the Rhode Island Watercolor Society, where some of his works were exhibited. Following this passion, Richard realized the dream of a lifetime of going to art university and attended the Mass. College of Art. He studied in Boston and France, and graduated with a bachelor's degree in 2009 at age 74.
A celebration of life will take place in 2022, when his family can safely reunite. He will be buried in the Hopedale Village Cemetery in Massachusetts, alongside his son James.
RIP my beautiful husband, our amazing daddy, brother, uncle and grandma!
Funeral arrangements under the responsibility of Ginley Crowley Funeral Home in Medway, MA (www.ginleyfuneralhomes.com).
A celebration of life will take place in 2022.
[ad_2]