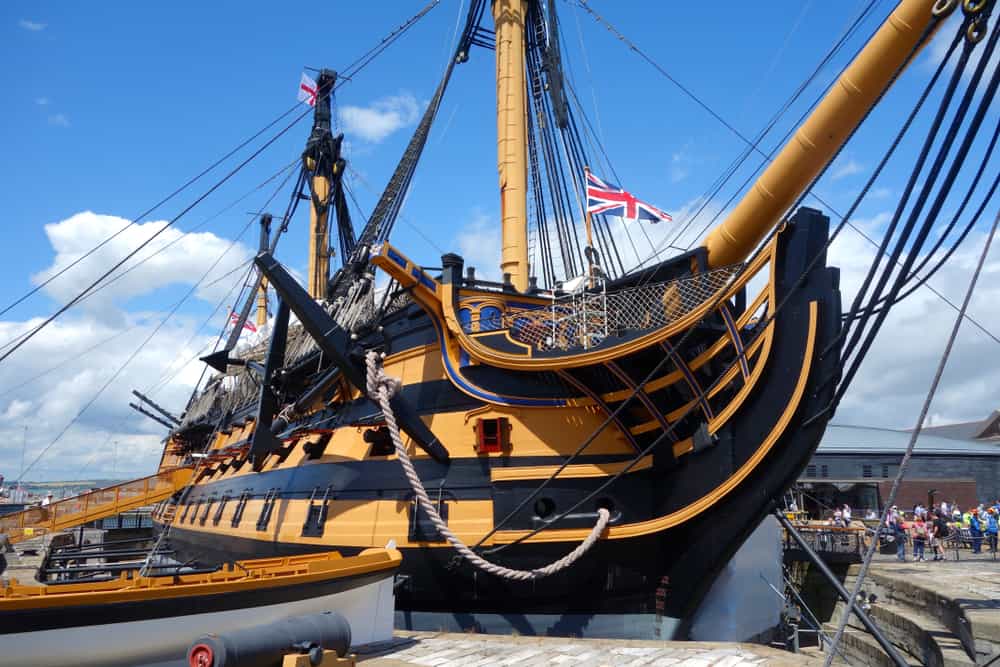 Scaffolding contractor wanted for HMS Victory
[ad_1]
Publicity
A search is underway for a specialist scaffolding company to erect major scaffolding work for the restoration of HMS Victory in Portsmouth.
The National Museum of the Royal Navy (NMRN) is seeking to appoint a scaffolding contractor (s) to support a major conservation program of the work planned for HMS Victory in Portsmouth.
The program, which begins in late 2021, will see much-needed conservation work to ensure the long-term preservation of the historic, world-class ship and an example of a Royal Navy warship from the sailing age.
The NMRN is looking for scaffolding companies who ideally have experience working with heritage / conservation and integration projects and working alongside visitor access to the ship.
A prior information notice has been made public on the MyTenders website for the £ 2million worth of work.
RMRN is looking for contractors to provide multi-level (or variable-level) tented access and a work platform to support plank removal and replacement and a weathertight enclosure for essential conservation work. undertake.
The museum also requires the construction of a site office and welfare facilities for scaffolding construction personnel in a secure area to allow public access to the museum and the ship.
The work is planned in four stages, each of about 3 years, says the notice.
The scaffolding design should incorporate provisions for the experience of internal and external visitors. And also include ventilation systems and fire detection and extinguishing systems, including fire curtains and sprinklers to prevent damage to the vessel during work.
HMS Victory is a 104-gun Royal Navy line vessel, launched in 1765. She is best known for her role as Lord Nelson's flagship at the Battle of Trafalgar.
You can read the full prior information notice which includes contact details and other information by clicking here.
[ad_2]