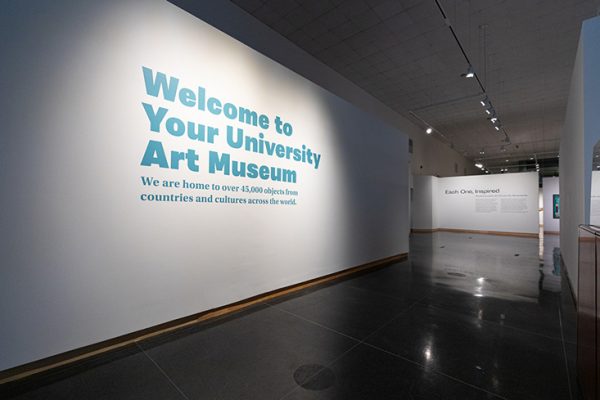 Syracuse University Museum of Art's Object-Based Teaching and Research Pilot Program
Faculty from all disciplines are invited to apply for a pilot Faculty Scholars Program hosted this summer by the Syracuse University Museum of Art.
The program focuses on object-based teaching and research. It is both a means for the art museum to promote the development of innovative curricula and to facilitate the fuller integration of the museum's collection into university-wide teaching, says Kate Holohan, Curator of University Education and Outreach.
Object-based teaching and research uses existing objects, such as works of art, manuscripts, archival documents, archaeological artifacts and natural specimens as a center for active, experiential and centered learning. the student. In this way, students can think deeply about materials and materiality and the makers and users of objects, connecting people, places and experiences across space and time. They can also develop and hone their observation skills; build vocabulary; bridging the gap between theory and practice; and increase empathy for people and experiences different from their own.
Marcelle Haddix, vice-president of strategic initiatives, whose responsibilities include oversight of the art museum, is enthusiastic about the pilot program's ability to combine artifacts and treasures from campus collections with new learning opportunities.
"The art museum is a wonderful educational resource for teachers and students of all disciplines, and this pilot program highlights how collectibles can serve as useful and creative tools for research and teaching. The unique and tangible objects housed here help us cross cultures, continents and centuries," says Haddix. "They offer insight into how materials are used and how creators imagined various expressions of human voices and ideas. They bring a real extra dimension to research and learning in the arts and humanities, as well as in history, research and understanding.
Three parties
There are three components to the program: an intensive workshop that takes place June 1-3, presentations by faculty colleagues in August, and the development of a museum visit lesson plan and at least one object-based student work. Each faculty member will receive a $3,000 research stipend or grant. Up to six fellowships are provided.
The program is open to all tenure-track and full-time Syracuse University faculty members teaching in Fall 2022 or Spring 2023. Proposals may be from any discipline and must include an existing lesson plan and a checklist of two to four objects from the museum's collection to explore. Courses that can incorporate object-based instruction into the curriculum and that can be taught on a recurring basis will receive award preference, Holohan says.
45,000 items
The museum's collection is among the largest collections of academic art in the United States, comprising more than 45,000 works of art and cultural artifacts from around the world spanning 5,500 years of human history, said Vanja Malloy, director and chief curator of the museum.
The museum will install in one of its study galleries a selection of objects related to the courses chosen by each faculty member. For courses taught in the fall of 2022, the objects will be exhibited from August to December of this year; and for courses given in the spring of 2023, the objects will be exhibited from January to May 2023.
The program is hosted by the Syracuse University Museum of Art with support from the Office of Strategic Initiatives and Office of Research in Academic Affairs.