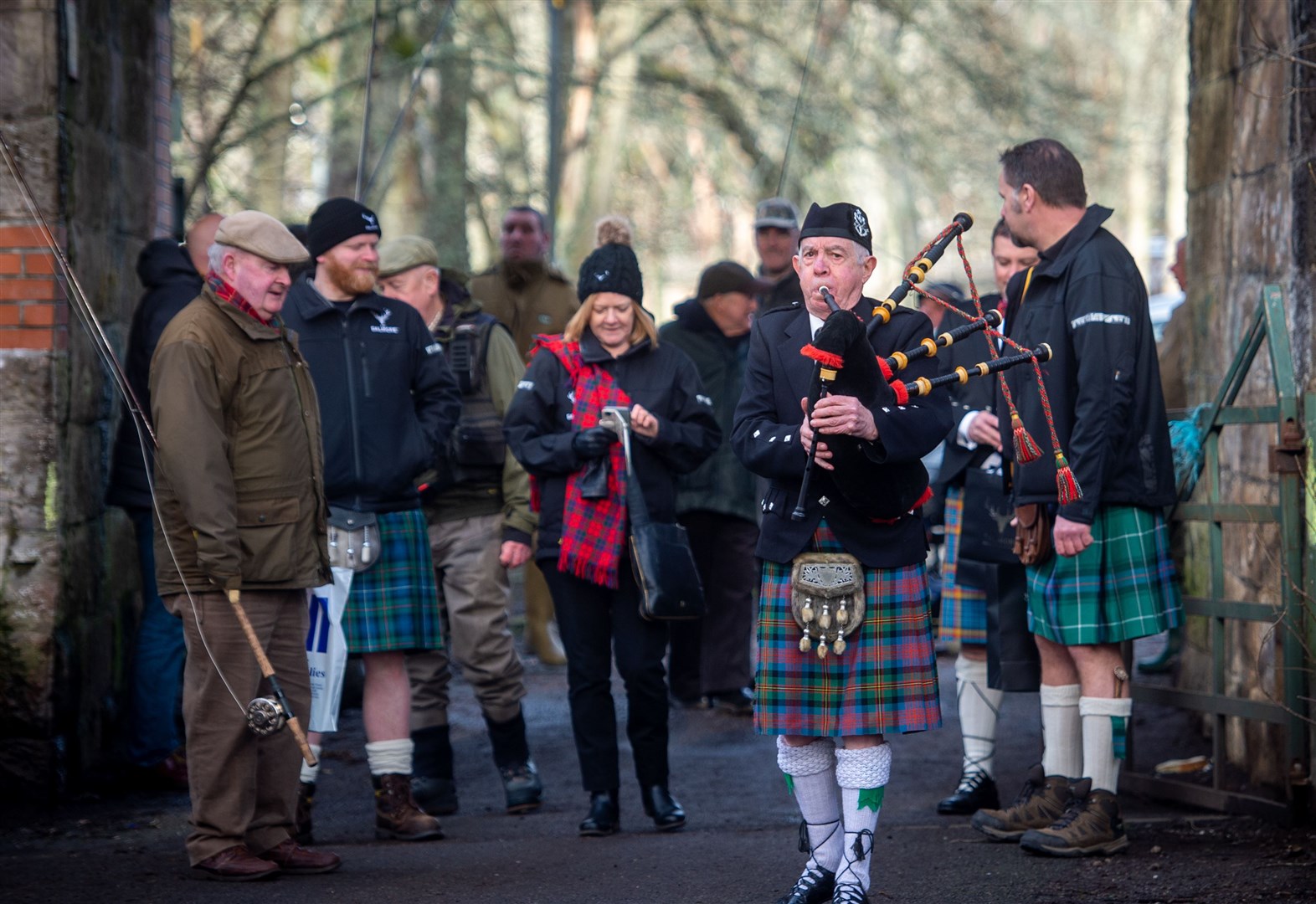 Tight queues and high hopes as members of the Alness Angling Club gather to toast the new season with the invaluable help of Dalmore Distillery
DREAMS of tight lines accompanied by a local dram took over the winter chill as an Easter Ross angling club opened its season in traditional fashion.
Members of the Alness Angling Club were joined by Dalmore Distillery management and led to the distillery pool by James Wilson.
Ivan Munro toasted the river with a dram and Ronnie Dempster received the honor of the first cast.
It was a welcome return to some form of normality after the coronavirus crisis canceled last year's ceremony – the first time in decades that it had not been celebrated. A traditional parade from Crawl Park to the river then gave way to the ceremony led by Ivan Munro, who was the club secretary for several years and 'blessed' the river with whiskey.
The Dalmore Distillery, which draws water from the river for its whiskey production, was well represented and provided refreshments for those present.
After the official events, Shane Healy, the Dalmore Distillery Manager, drew the Angling Club raffle and handed out the prizes to the lucky winners.
The band has been well received on social media. One wrote: "Never were two finer things united, a passion for fishing and a little drink."
Image or story for us? E-mail [email protected]
---
Do you want to react to this article ? If yes, click here to submit your thoughts and they may be published in print.
---