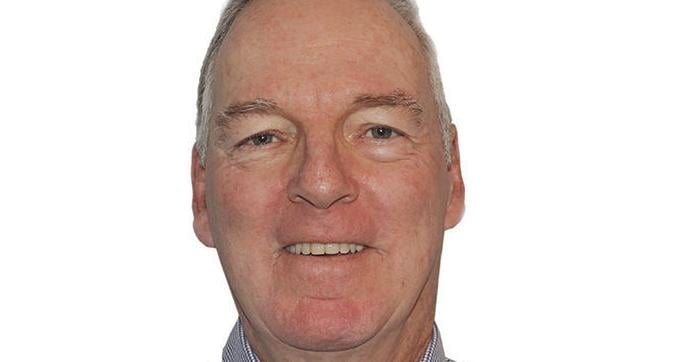 WRITE ABOUT: closing the loop on water | Opinion
When I was 10, my mother bought me a 14-foot aluminum rowboat. She, my younger sister and I had just moved from Brooklyn to live upstate with my grandmother on the shores of Lake Chautauqua. My mother thought a boat would be safer than having me cycle the narrow roads of Lakewood village.
Bless his generous heart and for his lack of understanding of boats.
Going from an urban childhood in Brooklyn to a semi-rural life in Lakewood was a culture shock on every level. Instead of buses, subways, streams of traffic, and crowded sidewalks, there was peace and quiet — and eventually, my own boat docked at a dock 100 feet from my front door, bobbing in the waves.
This aluminum boat was the first link in a chain of ships over the decades that included several fast runabouts, a mahogany cabin cruiser, 11 sailboats (ranging from an 8ft to a 48ft ocean sloop) and the "Spirit of Louise", a pontoon boat named for my late mother-in-law, Louise Beardslee Schwartz.
The "Spirit" was moored at the family cottage in Valois and skimmed Seneca Lake for over a decade, sailing from Watkins Glen to the North Shores, stopping at Village Marina, Miles Winery, the Showboat and many other ports stopover.
This week my nautical circle was completed with the purchase of a classic Oregon-style aluminum fishing runabout. It's a sporty descendant of my original Lakewood boat, nicknamed "Mike's Tin Can" by my friends and neighbors.
In honor of this moniker, this latest boat has been dubbed "Tynn Man", a nod to my first ship and the name of a key character in my ongoing novel.
As soon as the news of Tynn Man's purchase reached Hector, I started getting excited updates from people getting their boats ready for the summer. The Finger Lakes recent spurt of warm weather has people ready to splash out.
Those who have kept their boats in the lifts all winter are already circulating photos of them on the water, delighted with the start of the boating season.
I understand. Even as a young teenager, my boat was the first to enter the lake each spring and the last to come out in the fall in my neighborhood.
Adventures and misadventures abounded.
A memorable spring, my teenage friends and I put it in the water too soon, while the pack ice was still floating on Chautauqua Lake. As only big teenage brains would, we used the aluminum boat as an icebreaker, ramming through what we thought was ice thin enough to crash into.
But this not-so-intelligent experiment turned out to be a good learning experience. We had to surreptitiously repair a handful of popped rivets in the hull of the boat.
Another time, my cousin and I rigged a mast and sailed the boat, speeding across Chautauqua Lake in a stiff offshore breeze. We had lightened the boat for the trip by removing the outboard motor, anchor and other equipment.
Fortunately, we had kept the oars on board. This turned out to be fortuitous, as we did not understand the physics of sailing upwind. And so we rowed for what felt like an eternity, pushing straight into the wind to get home.
All of those memories resurfaced as I gaze out my home office window at a tributary of the Willamette River, where Tynn Man is leisurely floating along the deck/dock of my riverside home, just like my first boat. It's so similar to what I saw every Spring-Summer-Fall day in Lakewood growing up that when I board Tynn Man, I can almost hear my mother's voice yelling at me, "Michael!" Do you have your life jacket?